In what some were calling a "Twitter Press Conference" the lead of Halo Esports at 343 Industries, Tashi was responding to our tweet. Suddenly other Halo Community members began asking questions and they were answered. Continue reading to see the latest Halo Intel
How it started:
SpawnKilled gets confirmation that Argyle will be added to the HCS map rotation. It will receive an update on weapon placements before the HCS Charlotte Major at the end of February. Detachment remains in ranked unchanged, but won't be in competition..
Tashi says the HCS team is interested in using community forge maps for ranked and possibly HCS map rotation. The 343 forge team is actively creating a process that would first be used for unranked social play, as it isn't high stakes.
Currently no plans to bring back Catalyst CTF. But could return in the future.
Tashi ends his time with us by saying that they need to be quicker to address feedback and have to start somewhere.
Where is 343 industries starting?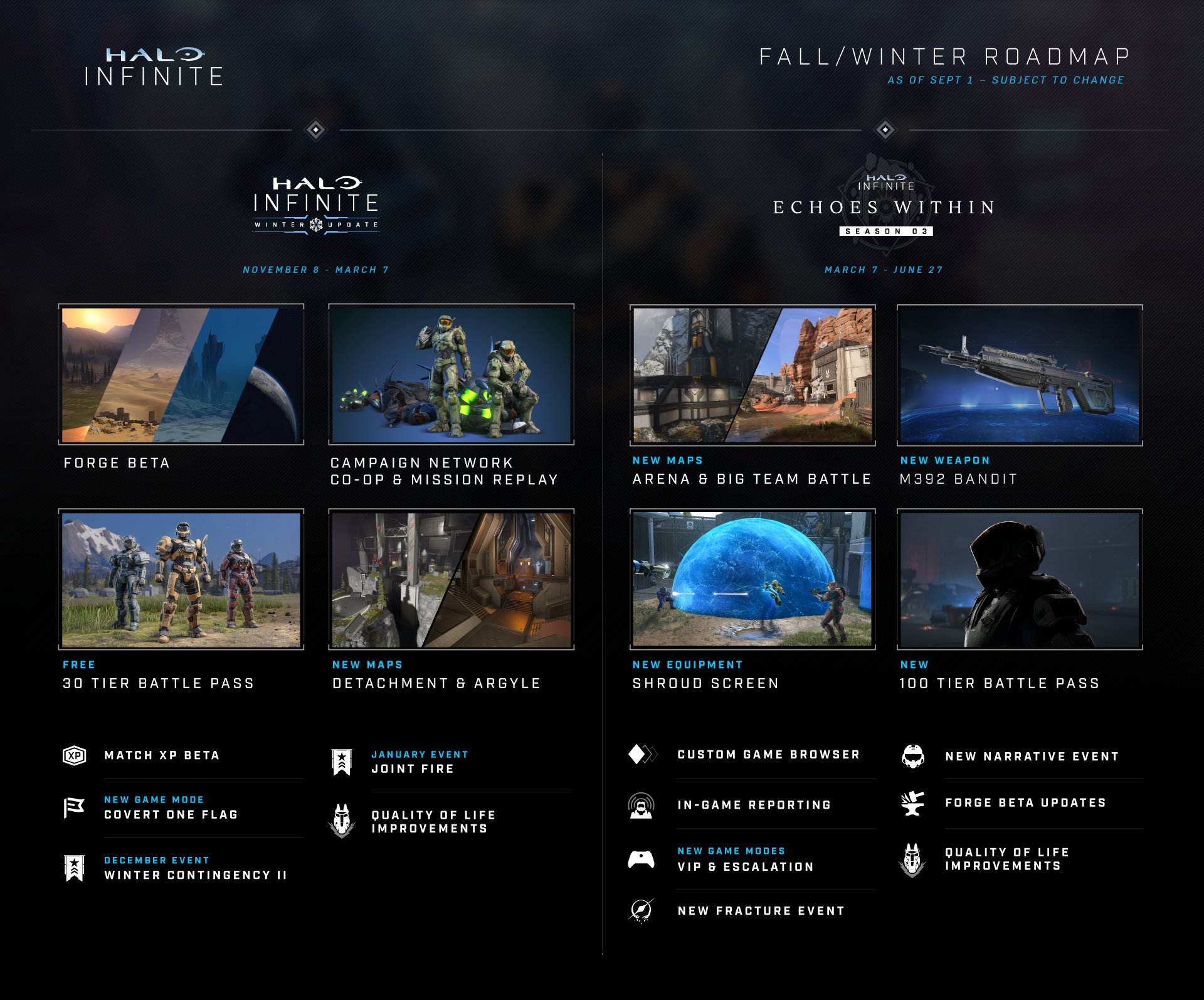 Everything for the winter update has been delivered aside from ongoing QoL updates and an upcoming in game event. We also received the custom game browser & in game reporting early, just before the holidays. It would appear that the new management at 343 Industries is off to a good start. Meanwhile, players are remaining patient as ongoing bugs and balance issues get resolved this year.
In addition to the official roadmap, SpawnKilled found out that a process for community forge maps to enter MP is being worked on. Additionally, Argyle will be in the HCS Year 2 map rotation after weapon tweaks.
We're thankful for the increased transparency from 343 Industries and are grateful to relay new intel to all of you! Much Love!