After years of silence and working diligently behind the scenes, Teeqo finally decided to go public on his mistreatment by FaZe. He starts his video detailing how FaZe prioritized celebrities over their own talent. 
"Someone else can come in as late as last year, who's not from this industry, never lifted a finger for FaZe, probably didn't even know what FaZe was, and get three times the amount of shares that I have, and an annual salary that's more money than I've ever been paid by FaZe," 
Snoop Dogg is one of these celebrities. Whom wore a gold Faze logo necklace during his Pepsi Super Bowl Half Time performance last year. Meanwhile, Teeqo has been a content creator and FaZe member since 2011. That's a 12 year tenure!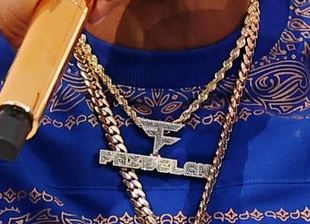 A lot of other Esports News sources are framing this as Teeqo whining that he doesn't get paid more or doesn't get enough stock. The problem with this narrative is that Teeqo isn't getting paid! what's more, he never received any stock. The FaZe stock he holds now is because of his private $50,000 purchase of stock off the NASDAQ.
The only contract Teeqo has ever had with FaZe was the horrid Tfue contract that Tfue went to court to terminate. Following this, Teeqo asked FaZe to terminate his contract and they did. Since then Teeqo hasn't been getting paid. But is still considered a member of FaZe as they asked him for 20% of his merch earnings.
We asked Teeqo why he didn't leave FaZe after they didn't offer a new contract. After all, the proper way to handle talent with over a decade tenure is to work with them to devise a new and mutually beneficial contract.
"Cuz I fkn love this brand. I grew up doing this. I moved across the world for this. I had hopes & were told things would change & get resolved. I always wanted to work it out. But I wasn't important enough to them"
How tragic is this? For the first publicly traded Esports company to take advantage of their most passionate talent and lead them on for years? Perhaps things are still salvageable between Teeqo and FaZe. He's currently still listed as a member on their website. FaZe is also expected to announce whether or not Teeqo is still a member within the next few days as per his request in the video.
If this is the end of his tenure at FaZe, Teeqo is already prepared for his future and argues that FaZe needs him more than he needs FaZe. Following a bad experience with FaZe in house merch, he decided to do it all himself. He setup a website, had designs done, and found a competing manufacturer to produce and ship his items. Lately he's been working on new mousepad designs which are expected to be for sale on his website very soon!
Update March 18th:
Teeqo posted a new Vlog on YouTube where he reinforces his love of the brand and describes how this situation was mentally draining, leading to a decline in posting content. He hasn't heard from FaZe management yet. His FaZe Member status remains unknown.
Update March 21st:
12 Year Tenured FaZe Member cbass posted a public response where he "put on the company hat" Why is this important? Sebastian has always been there working behind the scenes to build the brand. One might argue he's the Steve Wozniak of FaZe Clan. He stated "I 100% agree with him morally and ethically. That he should have been compensated more for his historical contribution to FaZe Clan than he has been".   He goes on to acknowledge the personal weight this ordeal has had on Teeqo.
A few hours later FaZe Clan tweets "We know that for too long we haven't been the FaZe we need to be, but we're working hard towards fixing that. We hope to have all the OGs sit down together soon, and we don't want to do that without everyone. We'll do everything in our power to work this out & not let you down." Likewise, we won't let you down, our readers. SK News is Ad Free and dedicated to honest, objective news in Esports. We'll continue to provide any meaningful updates on this story. So be sure to bookmark!
Follow @SpawnKilled